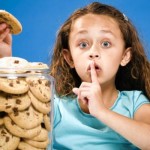 This site has pointed out some of the classic lies told by a man we feel has abandoned the truth for big houses, big vacations and big cars. However, to prove our point, some times we have to grab a video of him saying one thing and then juxtapose it with a video of him saying the opposite. Other times we just point out his promises of things that never happened.
A favorite of ours is when he contradicts himself within the same sentence. i.e. "We do offer equity, right now it's a sole proprietership so I can't give people shares, uh ah but at some point soon we are gonna convert it so that…." Idiot, you do not offer equity. This is not complicated Boolean logic.
When watching the video below, try and get inside his head to see why/how this stuff comes out of his mouth. His instinct is to tell people what he wants them to hear and the truth is like an impediment in his way.
"Who do we have? A great Triangulation tomorrow, we have a substitute but it's exciting."
[So you don't know who is on, but it is exciting?]
[Looooong pause as they look it up]
"Ah that's what it was, the guy who created Apple."
[No Leo, he passed on]
"Newton. The Newton."
[No Leo, not him either]
"He was the "Newton marketing guy."
[That's it]
"And Lively's good."
[OK Leo likes Lively, but he follows it with]
"What is Lively? That's familiar."
[and then a lie]
"I like Lively."
[and truth]
"What is lively?"
[Looooong pause as they look it up]
"So he is rich. He…"

Fair Use Doctrine: (Such as TWiT.TV rebroadcast of Apple Events) In its most general sense, a fair use is any copying of copyrighted material done for a limited and "transformative" purpose, such as to comment upon, criticize, or parody a copyrighted work. Such uses can be done without permission from the copyright owner. In other words, fair use is a defense against a claim of copyright infringement. If your use qualifies as a fair use, then it would not be considered an illegal infringement…
Editors Note: We saw everything with JCD and will work that story but if you think you caught something feel free to let us know.