Warning
: Division by zero in
/web/wordpress/wp-content/plugins/gfycat-embed/gfycat-embed.php
on line
135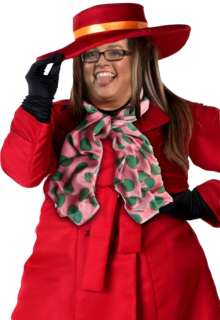 Six months ago, we asked "Will Tonya Hall Ever Be Allowed On-Screen Again?"
Today, we have the answer: No.
The substantial woman whose marquee entertainment show — Marketing Mavericks — was put on permanent hiatus in 2015 was demoted to a podcast booker.
Soon after, she humiliated Sarah Lane, herself, the TWiT Network and journalism in general at the Crunchies.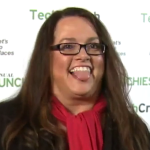 Tonya Hall's reputation may have first started to suffer in 2014, when she threw an advertiser under the bus — now official TWiT policy — but we appreciated her larger-than-life personality.
She will now retire to the great state of Colorado, the least obese and most active state in the nation.
TWiT had a party and nobody invited Leo Laporte. How could they have forgotten? He admits again in the video above that he has to buy friends. It would be sad he if hadn't created the problem himself — pretend an appropriate link is here since the entire site would apply to this statement — over the years.
Farewell, Tonya Hall. Farewell.
Thanks to an anon from #drama for the video.