For better quality watch the video fullscreen.
When news broke that Leo Laporte was suing Twitter for breach of contract and trademark infringement, we all checked our calendars to make sure it wasn't April 1st.
When it became obvious that it was still mid-January, TotalDrama immediately sent our intrepid court reporter to San Francisco to monitor what would most likely be the trademark infringement case of the century.
TWiT vs. Twitter has just entered the discovery phase of the trial, and we are now getting access to some of the documents being entered into evidence. Judge Jacqueline Scott Corley (who we believe drew the shortest straw in the office) asked both sides to submit a video sample of some of the content which exemplifies their core business.
TWiT has requested a jury trial so we believe these videos will help "educate" the jurors or at least clear up the confusion that these companies are in fact not the same legal entity. Yeah™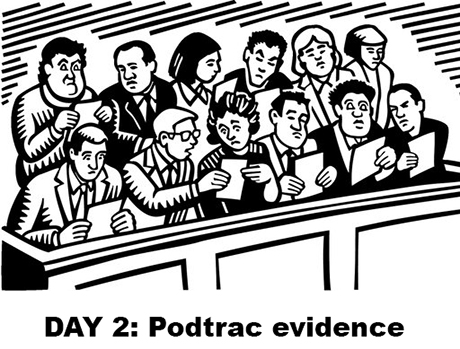 Editor's Note: The above video is a dramatization and not real trial evidence. TotalDrama will continue to follow the trial closely and will provide material updates as they become available.