Happy Holidays from Total Drama!
It's been a busy time here at Total Drama headquarters (mom's basement). Thank you to the numerous tipsters and chat room members who sent in tips and timecodes. We couldn't do it without you.
In the clip above, Leo Laporte:
Expresses joy that all the guests on The New Screen Savers are female and he gets to harass them from his position of power
Makes a blowjob joke in front of Megan Morrone, saying that beer and head are all you need in life
Threatens to grope an audience member after she specifically asks him not to grope her, later making a funny face as he imagines doing it
I don't have much else to say, but I've enjoyed reading the comments, including the ones calling me an idiot or pronouncing the site dead.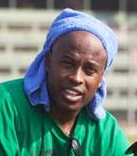 Leo is boring and his voice is poisonous after a while. If you can still bear to listen to him, please send us tips. Nothing will be posted when there's nothing to post; we're not dead.
It's clear now — because he is a nobody — he is free to sexually harass whoever he pleases, and nobody will speak up, not even Shannon Morse.