For better quality watch the video fullscreen.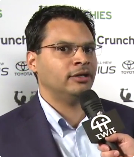 We know most of you guys want TWiT to die, but for the record we find your schadenfroh attitudes absolutely deplorable. Here at TotalDrama we remain deeply saddened by the indications that Leo Laporte and TWiT continue to fall into absolute obscurity.
In a previous post we reported that Leo Laporte's relevance had steadily declined across the years. And at the beginning of this year we witnessed the exodus of 40% of all sponsors. Right now TWiT is looking nearly as dead as a doornail, but the following #twitlive chat log did catch our interest:
<Truckee> Leo In a YouTube Search for TWIT in browser or AppleTV the real TWIT is 2nd or 3rd after Asian girlie sites of some sort. I haven't clicked on them!


<Tenspeed> Mr.. Wilkenson... I was wondering if you could talk about some speakers called Violet3d. Have you heard of them? Thank you for your wisdom and info.
<Titus> Salut...Bonjour à tout le monde.
<@ScooterX> PGMex: skypeout, Google Voice
<Maverik56> Best Buy is selling the LG Oled B Series at $1,109. And C8 At $1,359. And finally the E8 Series At $1,629. All 55 in Oled tv's
<Chumly> was just looking at that E8 ad, but not sure what it really offers over the C8


<@ScooterX> Truckee: "Twit Live"




<Truckee> ScooterX just ant TWIT company to know.




<Truckee> ScooterX try it you'll see.


<ericDuckman> i'll settle for a D8


<@ScooterX> Truckee: I am aware
We understand that the average #twitlive user is completely retarded, but if "Truckee" had bothered to click on that girlie video he would have watched something one million times better than anything on TWiT.

It took this TotalDrama writer a month and several boxes of kleenex to determine that the video skewing YouTube's search results was from Korean pop singer Hwasa (화사). Unlike Leo Laporte we can tell the difference between Asian people.
It appears that "twit" is also the word Koreans use to describe an absolute idiot. Go figure. We hard-coded the YouTube captions into the video for you sons-of-bitches. Enjoy.

If you see anything newsworthy please (1) visit our chat room, or (2) leave an anonymous comment below, or (3) submit a tip by clicking on "Feedback & Tips" to the right.