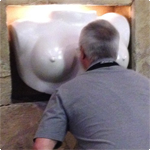 It's no secret that Leo Laporte has a love-love relationship with his sponsors. He wouldn't be able to take all the vacations he does if they didn't buy ads. More importantly he wouldn't be able to endlessly brag about all the vacations he took if they didn't buy ads. So why does it seem that Leo Laporte is always trying to sabotage this one-sided teet suck-fest?

Leo Laporte has a marked history of constantly shitting on sponsors. Over the years we have compiled a list of victims, including but not limited to: ZipRecruiter, Rocket Mortgage, and Ring. It appears that the latter two learned their lesson and severed ties. Still others eventually realized their return on investment wasn't coming and cut their losses. And as we noted at the beginning of this year, roughly 40% have already jumped ship.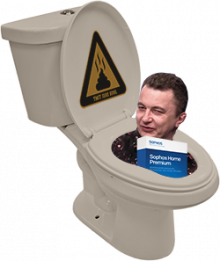 It was just a matter of time before Sophos became the target of Leo Laporte's ire. We think this is related to TWiT losing long-time sponsor ESET NOD32 back in 2013. Since then Leo Laporte has consistently shitted on home antivirus software on his radio show. Watch the video above to see the two-faced Leo Laporte both praise and shit on Sophos in the same week without even realizing it.
We are working on getting more posts up more quickly. Thank you for your patience. If you see anything newsworthy please (1) visit our chat room, or (2) leave an anonymous comment below, or (3) submit a tip by clicking on "Feedback & Tips" to the right.