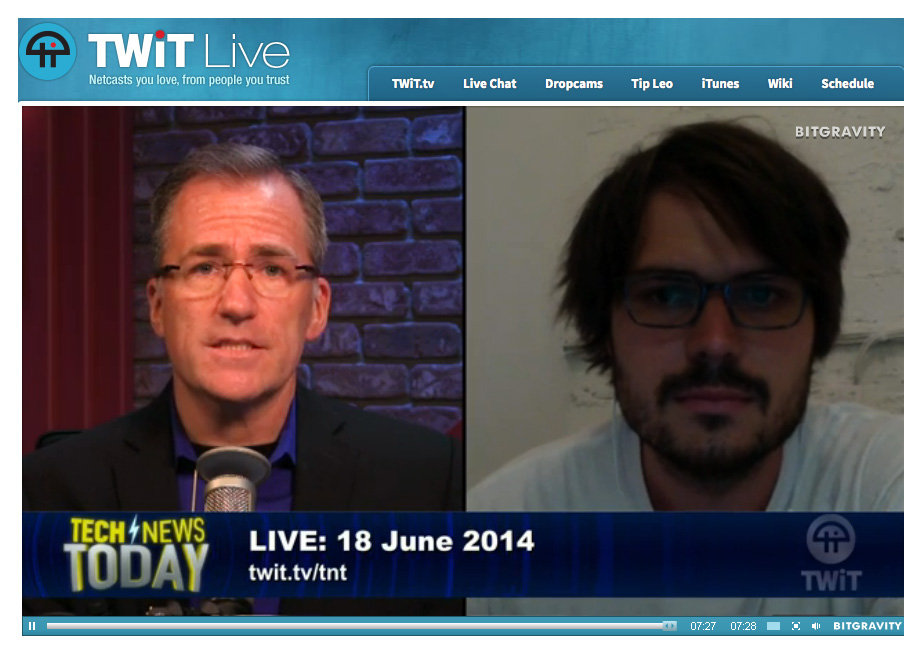 Since the dawn of color television in the early 1950s, continuing through the late 1960s with the wide adoption of color televisions in American homes, broadcast network engineers have taken pride in presenting a vibrant and dazzling world of color. Professional broadcasters pay special attention to proper color balancing, constantly adjusting for subtle differences in shade and tone.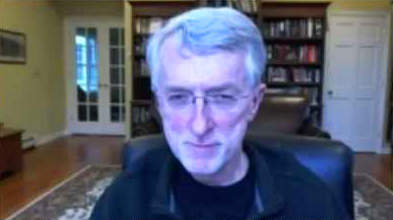 At Twit, however, exactly the opposite seems to be the order of the day. For reasons that have yet to be addressed, it is impossible for Twit to present the show hosts and guests in consistent and realistic color. From episode to episode of "This Week in Google," for example, co-host Jeff Jarvis appears as either purple, light purple, pink, or dark pink and rotates from one moment to the next in a never-ending merry-go-round of washed out or sickly underexposed positions.
To further the unpleasant color viewing experience, Elgum can do nothing else than appear as an orange-faced monkey. In stark contrast, his guests can be relied upon to appear as either too dark, too light, too blue or in some cases barely even visible. (See photo above.)
So one would think that with a near total domination of white men showing up on every show, it should be easy for TNT to get the color balance right. Just imagine how the brains would be melting in Petaluma if staff were called upon to actually color balance an African-American woman's skin tone with the putrid orange of Elgum's face.
Come on, Leo. Take a little pride in your company and demand better of your engineering staff. Viewers deserve it and I'm certain the advertisers would appreciate being part of a more professional network.