There is no man or woman in the universe who likes FMCP aka Robert "PadreSJ" Ballecer. Notorious liar, possible criminal and just all around garbage.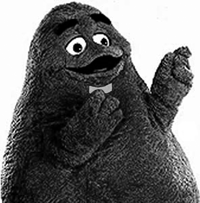 TWiT is bad at doing live events, conference coverage and Padre is no exception to this. FMCP was sent by CeHo to some random event to do a wonderful job of covering it, as part of her continuous desperate attempts to shill sponsors for more money. Guess what? He failed, using his 1920's radio announcer voice, he stood in the middle of show floor mumbling nonsense for 10 minutes on twit's live stream. We will spare you with showing entire footage, instead we will share Leo's thoughts on this matter.
As you can imagine, Leo wasn't thrilled with the dressed clown job. He showed his continued distaste for Padre and complained to CeHo that he needs more control over planning and doing live coverage. Knowing TWiT's past history, we can only hope that Padre soon will be an off-site producer.