Warning
: Division by zero in
/web/wordpress/wp-content/plugins/gfycat-embed/gfycat-embed.php
on line
135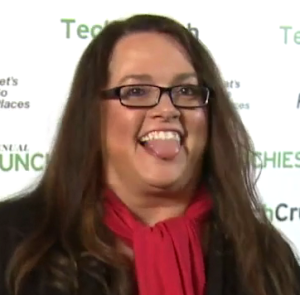 After the firing of Mike Elgan, TWiT has exactly two full-time hosts now: Megan and Jason.
With FMCP out of town, we wondered who TWiT would send to cover the 2016 TechCrunch Crunchies.
As it turns out, they sent Tonya Hall, someone who can't stop an interview when she's dealing with a former employee who — shall we say — is not at her best.
You can see everything in the video above. The Sarah Lane interview is a bit long, but it's worth watching. The rest involves Tonya thinking everyone knows who Leo Laporte and TWiT are. Of course, no one does.
We hope you enjoy the video compilation of what was cut out of the version TWiT posted online.