Many of us were franticly upset about the shows and staff being cut from TWiT. But fear not, showing a continued commitment to the fans and adhering to the "it's not about the money" mantra, we have seen replacements already announced in the latest Inside TWiT post. So yes, we lost professionals like Sarah and Amber and the one gaming show bringing in young viewers but let's see what we've gained, shall we.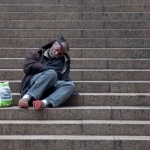 Filling the void left by OMGCraft will be Pete. He comes to us from the steps of the Peteluma courthouse. Although not an expert in any particular video game, Pete assures us he will learn if given the sandwich promised by Laporte.  Knowing the miserly Laporte, we expect peanut butter or jelly but certainly not both, this is a business he is running after all.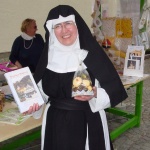 The next next addition, in the mold of Sarah and Amber, is Sister Mary. Mary, like Father Robert, has taken a vow of poverty and should therefore fit like a glove into the TWiT budget. Look for Mary to host a show about the latest, hippest (nothing immodest) apps as well as co-host a program with dear friend Pete that is still under wraps.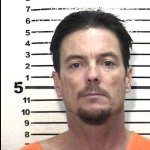 Lastly we have Kurt. Kurt made a few wrong turns in his life but he assures us that his lawyer #£$%ed him and he is innocent. Considering the maximum allowable wage to pay an inmate (Kurt has three years remaining on a fifteen year stint) is state-mandated at $0.87 an hour, he may be just what the doctor ordered. The "K Man" will start out behind the camera.
Once the #CEHo has this new crop trained, we expect to see more professional broadcasters and editors sent on their merry way. The only quote our staff could get was from the incomparable News Director Mike Lgum, "some of these guys are already really really super better than me., it's awesome" Finally some truth emerges.