For better quality watch the video fullscreen.
Katie Benner is a smart and savvy technology reporter for the New York Times who hates Naturebox.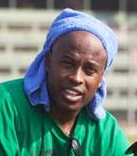 Benner was phoning in to This Week In Tech to discuss her NYT's article on how women entrepreneurs who seek financing from angel investors are often on the receiving end of inappropriate verbal advances and touching.
We at TotalDrama fully condemn these scumbags and hope they die a long and painful cancerous death.
The person responsible for finding a correct image of Benner was Karsten Bondy, the lovable but incompetent bow-tie wearing producer and technical director of such hit shows as Triangulation. However TotalDrama places 100% full legal responsibility (FLR™) for this screw up on the racist (example 1 & example 2) patriarch Leo Laporte who should have been the safety net here.
Not only has Benner been a regular guest on Tech News Tonight (which we hear Laporte watches religiously), but she's also appeared two other times on This Week In Tech (appearance 1 & appearance 2). How does Leo Laporte not know what Katie Benner looks like at this point? Do all Asian people look the same to Leo Laporte? The rest of this trainwreck can only be experienced by watching the video above.
Update: Thanks to the #drama chatroom member who uncovered another photo of "Katie Benner" switched out at the last moment.
Editor's Note: This one is a joke made by a chat room member, spoofing Leo's racist error. The video and everything above is real.