Update:
In response, Krystal Orchid —
Leo Laporte's apparent favorite teen porn star
— says she loves all her fans.
It's sad we have to warn you, but the TWiT video below is very NSFW.
Déjà Vu de Jour, Leo did it again. We have the footage, thanks to an eagle-eyed viewer who submitted a tip. Thank you!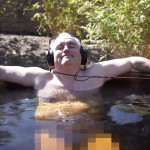 Self proclaimed porn aficionado and all out pervert Leo Laporte exposed his watching habits to his latest Triangulation guest. In a lame attempt to show off in front of the guest, his plan spectacularly backfired. Le Fuck wasted the next 5 minutes being red-faced and trying to erase all of his substantial porn history in a rush.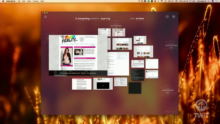 The guest's tool indexed Laporte's laptop, displaying quite the variety of porn sites. Most prominent one was (NSFW) Teen Fidelity that he highlighted himself. If we look closely, he was using the members-only area of the site to visit 21 year-old model (NSFW) Krystal Orchid, which confirms Soup pays for his porn. It sickens us all that the 60 year-old pervert feels the need to pay $29.95 per month to watch porn of someone who is younger than his daughter. This is messed up and wrong. Are these netcasts we love actually coming from people we trust?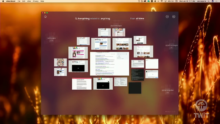 The most baffling part is that he wasn't embarrassed by the act of showing porn on his family-friendly network. Instead, he placed blame on those who watch his shows, because "people watch him like a hawk, always trying to zoom, enhance" and twist what he is doing. It's very cute that Leo has Total Drama on his mind and always thinks of #OneAss. We don't need to try hard; you are doing it to yourself Leo. How about you stop using work laptop for personal pleasures or try using incognito mode next time?
PS: In case anyone is wondering, Total Drama's Investigation Unit will not be researching other porn sites in question; we feel like it might lead us to a place we don't want to end up.