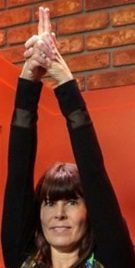 It wasn't long ago that Leo Laporte suggested to Virginia Heffernan that "it's all fabricated" and "it's one guy" when referring to #TeamOneAss and #DvorakTrollArmy. And let us not forget that "it's all one ass" photoshopping his dick into live video that was later poorly edited out.
He would like to pretend — he doesn't believe it himself, right? — that only one person dislikes him and what he's let Lisa Kentzell do to his once-acceptable tech netpodcasting network.
However, look at this sampling of his (previous?) audience's reaction to him complaining about Twitter… on Twitter.