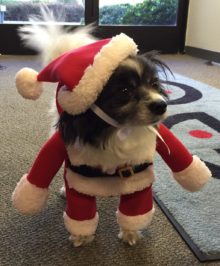 In the video above, you can see Leo Laporte do his best approximation of the human emotion "sadness" discussing Ozzy's death.
Watch Megan Morrone's face — did someone push her down a flight of stairs? — to see a real human reaction and then compare her face to Leo's. Megan didn't even own the dog!
Just before Windows Weekly, Leo blamed his regular tardiness on dearly departed Ozzy and joked that he can now get to work on time since he put his dog down.