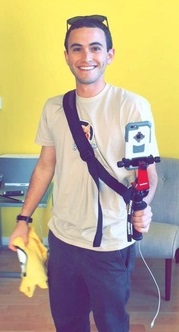 In a move that surprised no one, Jeff Needles now works for Meerkat. #Soup said he didn't have a job lined up (could have technically been true at the time) and that Noodles "couldn't take the heat," but apparently he can take the heat at a quickly growing San Francisco tech startup.
Yes, Leo Laporte and TWiT aren't the only game in town (Jason Howell), and fame and fortune can soon follow after you leave the Walrus' nest (Sarah, Tom, Iyaz, Chad).
Congratulations, Noodles! We never liked you, but you have again shown that nobody needs TWiT or Leo to be successful. Carly Perkins will replace Noodles' job functions at TWiT, until she is hired by Victoria's Secret.