Another investigation was launched recently by #TotalDrama's dedicated staff. Ace reporter Richard Yes (me) released a blockbuster report back in August that predicted a scenario detailing how the end is near for TWiT, and Richard gave this eloquent prognostication:
When the lease comes due he [Leo Laporte] will not renew. He will broadcast the four big shows from his mansion and the employees will be cut loose. Lives will be ruined to maintain his extravagant lifestyle.
The readership of this site is aware that our hypotheses are always followed up. Unlike Elgum, we back up what we say. Hawk-eyed reporters and fans alike have had their eyes and ears open for clues, and the clues were harvested in record time:
1) In this article's video, captured by crackerjack reporter Skieast, we saw a moment where Laporte gets sentimental about how he will "not be in the Brick-house forever. " No Kidding
2) This #scoup, by Helloworld, detailed how the Brickhouse lease is indeed up and an increase is needed if TWiT LLC is to live out the expensive lease option. This shirt collar feels tight!
3) Another #scoup, by award winning journalist Helloworld, illuminated the inner mind of Laporte as he contemplates throwing out his current business model. Desperate times call for…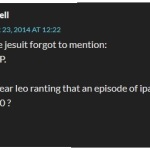 4) And an avid reader, we suspect is using a fictitious name, pointed out that calculations are being conjured up for the cost of each show to help determine which shows survive.  Destroy a few lives, save a few bucks.
Click on the image for details —>.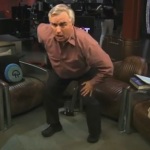 5) Everyone watching has also noted the rapid weight gain is making it increasingly difficult for the man to walk to the studio. Although the parking lot is only a few steps away from the living room set, the long walk is clearly taking its toll on the man. The dream of being shaken awake to do an episode of Macbreak Weekly from his bed may be too hard to resist.
The conclusion of this official investigation (independently conducted) into the validity of the initial thesis by Richard Yes, finds the report both "credible and reliable." You can take that to the bank.