Editor's Note: Happy New Year from the Total Drama Editorial Board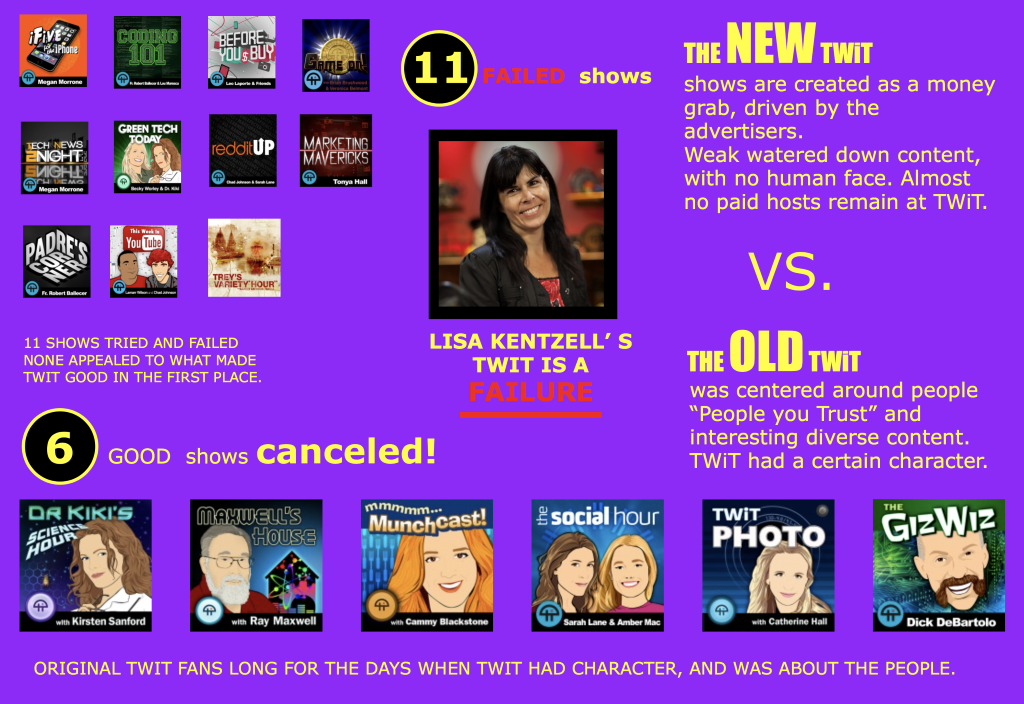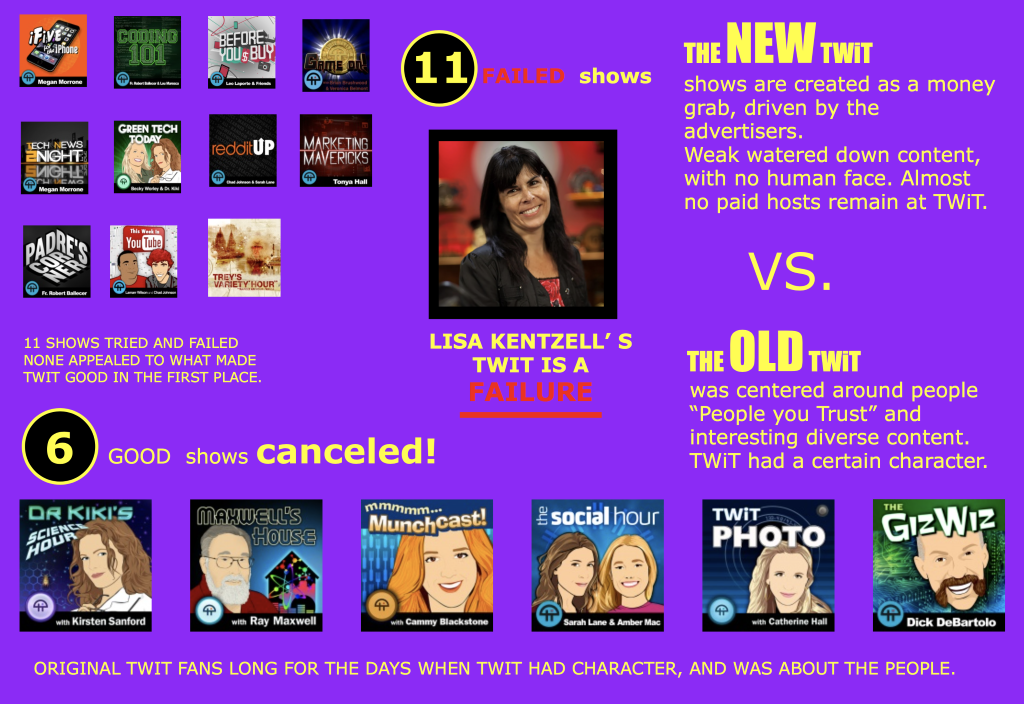 Diving deeper into the concepts laid out in my State of the Drama Address, let's now take a look at some of the older shows which were canceled since Lisa became CEO of TWiT and compare them to the failed shows developed under Lisa's leadership.
When viewing the infographic above, it's clear all of the new shows were developed specifically for the advertisers — or were just plainly bad ideas — whereas the old shows were centered around people and the TWiT audience. At one time, Leo was genuinely trying to build a tech network of diverse and interesting content, but we are well past that point now.
Hey Lisa and Leo, just admit it; you're committing the ultimate sin: letting the ad sales department drive content! In some cases, advertising is the content.
Shame on you both.