Editor's note: Ghost Dog has also contributed significantly to this article. So we will most likely be sharing the Pulitzer Prize for Spot News Reporting. RichardYes has gone missing.
Update #8 Sarah's rep asked us to make sure our readership is aware she will continue to host iPad Today, so do not delete that subscription. BREAKING NEWS: Sarah Lane, the one remaining bright light at TWiT, has apparently flipped the switch on her career at the ailing network and is taking her beautiful blond hair to another gig.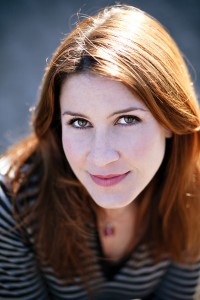 The editorial board at #TotalDrama is proud to announce that Sarah Lane is headed to TechCrunch as Executive Producer of Video. We wish her all the best and are weeping tears of joy that she is getting away from TWiT's hostile work environment and headed to safer environs. Godspeed, Sarah. Read more here on Sarah's personal blog using our exclusive link.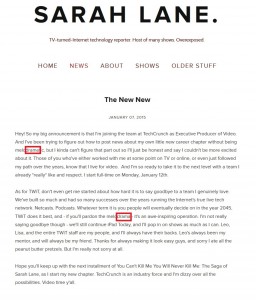 Update #1 In a stunning development that surprised even #drama the #Guzzler awoke before 11 AM. No congrats, no wishing her well, and no thank you. His only reaction was to ignore Sarah and her life and concentrate on his sinking network:
<~Leo> Stay tuned - we're replacing Sarah on iFive and TN2 with a familiar face. Details this afternoon on Inside TWiT (right after TWiG)
What an ass.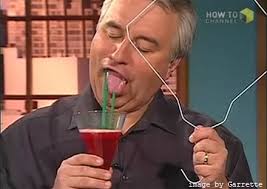 Update #2 We believe it is too early for Carly and it will be Selena Larson replacing Sarah. @SelenaLarson. If it is Padre hosting look for all of #totaldrama to commit suicide in unison, Waco Texas Style.
Update #3 Later, after hearing the criticism of his [Laporte's] uncaring words, he finally mentions two sentences regarding her. Expect a high dose of bullshit on today's Inside Twit. Later, Sarah's top fan mentions in #twitlive IRC that it was a difficult week for him as he lost a loved in addition to now losing his favorite personality. The head chat freak quickly shut him up. (See below) What a guy. You can not make this up. It is odd that no one in twitlive seems to care about the great loss, whilst irc.totaldrama.net is all aflutter. There is also an outpouring of support on twitter. It seems like only the neutered Leo sycophants are afraid to speak. He will allow them to speak soon after his Inside Twit show I am sure.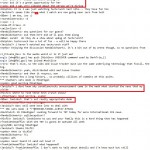 Gumbot had this to say, "      " The man is a pro.
Update #4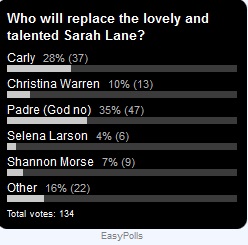 Update #5 New Host Spotted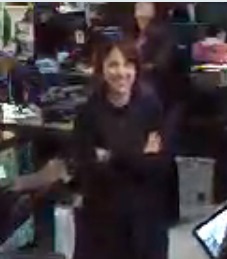 Update #6 CONFIRMED: Sarah Lane replacement: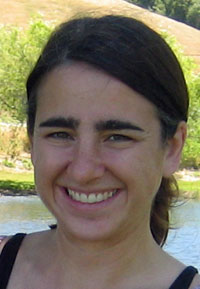 Meet Megan the new member of TWiT uncovered by Drama, hours before the public announcement!! It seems she has been hovering around TWiT for a while. She will be there for Inside Twit and we expect to see Sarah there as well. Unless Leo is a total ass. It looks like Sarah's duties will be broken down this way: TN2 –  Megan (starting 1/12)       iPad Today – Sarah (U.F.N. Recording Saturday)  iFive – (Megan Starting Feb)