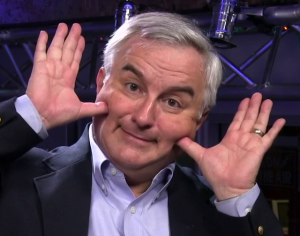 Leo Laporte knew about the Ars Technica story explaining that if you put your stylus in backward it will get stuck and permanently damage the phone upon removal.
He did it anyway. Big surprise right? He doesn't give a shit because he has 6 phones on 3 carriers and CeHO "makes him" buy all the new phones. We think he destroyed an $850 phone for humor's sake, and he says he is going to try to make AT&T replace it for him for free.
Update: ATT says not our problem. Send it to Samsung. Kind of makes me want to buy an iPhone next time. #penghazi

— Leo Laporte (@leolaporte) August 25, 2015
This is a man who made Chad "OMGchad" Johson drive to the studio, prepare for Giz Wiz, and perform the show, all for a meager $250 weekly. Luckily, Chad is still an off-site producer.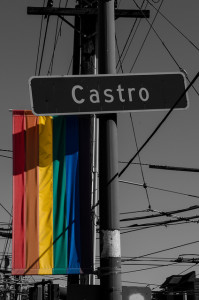 As an added bonus, the piece of shit cracks a very insensitive gay joke. It's in the video at the top, but a shorter video is below to make sharing this particular gem easier. He says that the pen sticking out of the bottom of his phone is like "the emergency room in the Castro district".
We're not sure that MacBreak Weekly is the best place to joke about gay people going to the emergency room to have things removed from their anuses, but maybe Total Drama is alone in that perception.
Castro photo courtesy Franco Folini on Flickr.