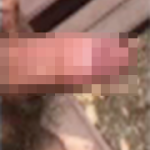 Leo Laporte's dick pic has long been great fun for us to cover. We know Leo is a joke, and as Frogpants podcasters Scott Johnson and Turpster proved before, he is a joke in his own industry.
Here is another example from Jupiter Broadcasting's Unfiltered episode 192. The relevant content begins at 05:37 and is embedded below. Click here if the embed doesn't work.
Listen
How long until another podcast comes out with another Leo Laporte dick pic reference?
Leo Laporte: Joke in his own industry. It's sad to see how far he's fallen.
Previous Humiliating Audio
From: FrogPants Podcasters Joke About Leo Laporte's Dick Pic

Thanks to a tip from a reader for sending in the podcast with the timecode link.