Warning
: Division by zero in
/web/wordpress/wp-content/plugins/gfycat-embed/gfycat-embed.php
on line
135
Warning
: Division by zero in
/web/wordpress/wp-content/plugins/gfycat-embed/gfycat-embed.php
on line
135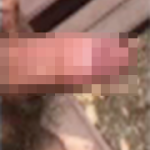 Happy 1st anniversary of Dick Pic day.
The site's cursor was changed to
Leo Laporte's dick pic
in honor of today and because its small size lends itself well to being a mouse cursor. Now,
only this paragraph
has the dick cursor.
The video that changed everything for Leo Laporte and TWiT
Download Link
(Right click and "Save As" to archive)
GIF Version
Click here if you do not see the GIF.
Timeline
We are continually shocked and surprised at what TWiT shows on-air. We always think it can't get worse, but it usually does. Next year on dick day, we'll let you know if there are any updates in the saga.