No, this is not a post about any particular executive at TWiT. This is an analysis of the abomination of evolution known as Ozzie the ugliest and most putrid pooch ever.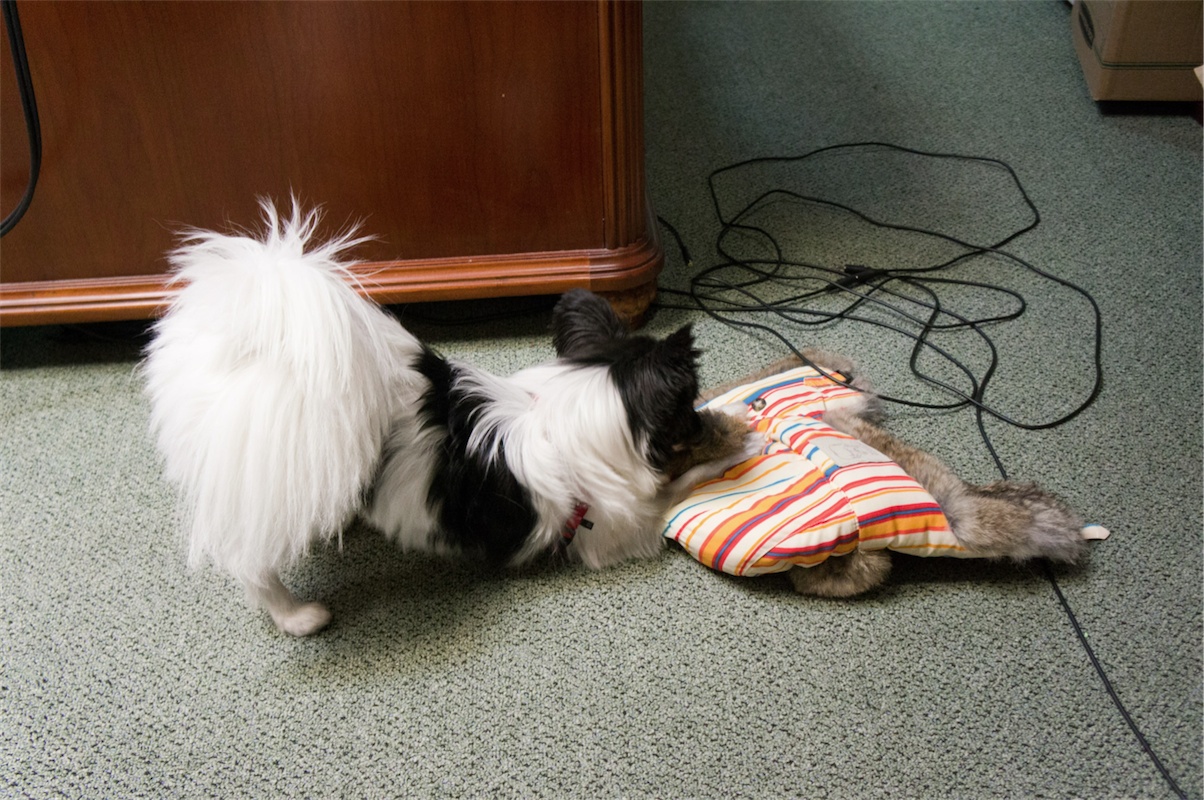 In a new way to embarrass, humiliate and dehumanize the staff, all employees of TWiT are responsible to care for the aforementioned misanthropic varmint. Oftentimes you will  accost the staff in the streets of Petaluma, both feeding and chaperoning this wretched creature.  To deepen the shame, staff is asked to return the discarded canine feces in a plastic container as a testament that he did his business faster* than chief TWiT before This Week in Tech.  In one of the great examples of Stockholm syndrome to date, the staff actually fight over this task. Where does it end, Asking to wash #soupguzzler's underwear?
The humiliation of TWiT staff needs to stop. JammerB is sixty years old and one of the highest trained personnel. Can he please be relieved of making coffee for #soup and plugging in the host's laptops for them? Every human being deserves a small amount of dignity.
*Previously reported here.
* *Edit Update* An unnamed Expert agreed that "making humans care for another human's dog's feces is an excellent tactic to transform the victim into exhibiting total submissive behavior."