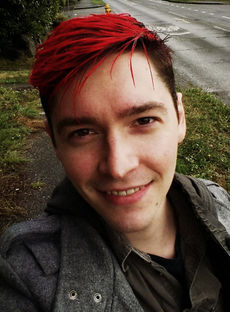 Our previous post regarding the Giz Wiz Patreon campaign came to the attention of OMGchad. We're big fans of Chad and <> here at Total Drama, so it was concerning to us that he asked for donations given that Soup said they would redirect RSS feeds and provide other assistance. We felt this might lead to Leo Laporte getting money off the top of Chad and Dick's donations.
Thankfully, today we learn this is not the case, and we encourage you to check out the Giz Wiz Patreon campaign and donate if you enjoy The Giz Wiz hosted by Chad Johnson.
@LarryPrettion They are letting us take over the feeds but I dont know what technical assistance they are providing us…?

— Chad Johnson (@OMGchad) April 29, 2015
@LarryPrettion I setup the Patreon and am setting up the podcast myself. We're independent! Not dependent!

— Chad Johnson (@OMGchad) April 29, 2015
Good luck, Chad! Let us know if you'd like us to host your IRC chat!