As the carnage mounts around us here in the bunker at TotalDrama HQ, we pause to mourn the loss of another freedom fighter: The amazing @OhLeoYouSuck account has been suspended.
Apparently, TWiT CEHo Lisa Kentzell took enough time off trimming her bangs and not planning international meet-ups to have her minions at Twitter press the delete button on the recently-formed @OhLeoYouSuck.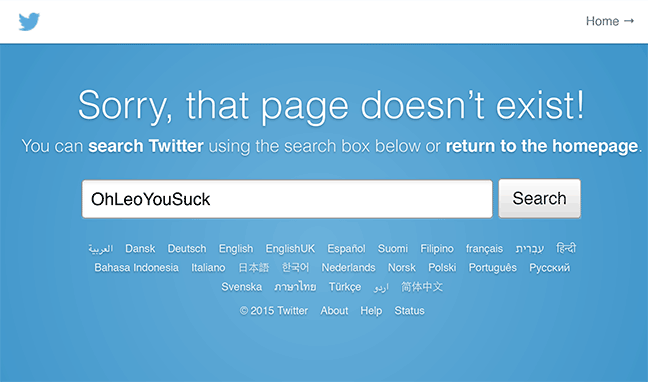 We miss you already, @OhLeoYouSuck. God bless you, wherever you are. Here's the original post in case you want to take a prayerful moment alone.
Thanks to the eagle-eyed tipster who used the "Feedback & Tips" button on the right side of this site to alert the TotalDrama editorial board about this news.