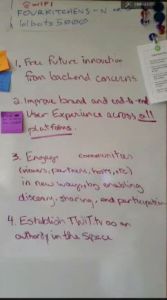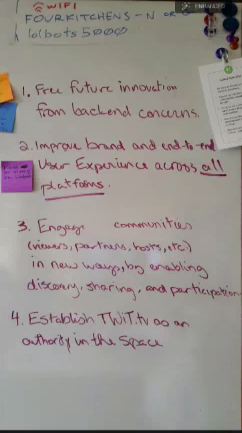 #TotalDrama has been running low on funds. We tell you this because we are committed to openness and honesty with our fans. Luckily the team at #drama may have stumbled on a windfall of cash. Yesterday SkiEast featured,  a must-read article, that shed light on  the make believe nonsense that the TWiT CEHo will be paying $400,000 for. (see image) This high level plan was combed over at #drama HQ and a few black holes were found on this white board. We put our team to work and formed a new company henceforth known as "Four Toilets" to compete in this space.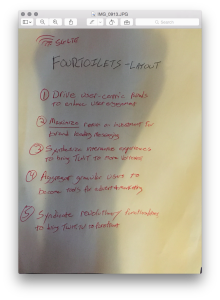 We immediately set out on a plan to both accomplish the goals laid out by the current contractor while simultaneously adding objectives and saving TWiT LLC some serious bank. We even used a piece of paper instead of a whiteboard in a cost cutting move. (see image) The plan looks solid and we hope to add some more value and bullshit in the near future. The asking price for this business plan is $85,000.
Jesus Christ what happened to TWiT? Enhancing brand image, wtf wtf wtf. There was a time this would have been laughed at and not embraced.
Anyway, I am off to get a plaid shirt, grow a beard and get a business card stating I am CEO so I can meet some of San Francisco's hottest honeys.