At first glance, the latest video of Captain Juno seems like a quick little recap of an uneventful episode of Inside TWiT. This could not be farther from the truth, it is a deep dive into how the mind of an unparalleled liar ticks.
This performance seemed truthful and full of unassailable facts. Ladies and gentlemen of the jury, you don't know this fat man very well at all.
This man, like most humans is innately aware, since childhood, that telling lies is wrong. The mouth may lie but the body generally won't and the mind will limit what it allows the mouth to do. Poker players are adept at reading body language for lies and it's why Freudian slips occur. The first thing to note about this particular specimen is that he has two distinct types of lies, lies about the future and lies about the past.
Lies in Future Tense
These lies are easy to justify and are often classified as "promises." This version has born such gems as, "if there's a story in Thailand, he [Elgum] is gonna be in Thailand," "we will fly all our hosts, who want to be here,  in for the New Years Eve Party and put them up," "we definitely plan to do a show for cordcutters," and all the tales of new shows and field reporting etc. The liar just needs to want to do these things and it is not a lie, because in his mind he does intend to do these things and the future is not certain. The mind will inject the word "want" in the statement on many occasions, even to the detriment of the liar's intent to trick the listener.
Lies in Past Tense
These lies are harder to justify to the mind because, unlike the future, the past is  a certainty. To lie about past events, he uses three tricks; vagueness, liberal use of adjectives and exaggeration. Vague statements are where he excels. So when he fired Erik for an innocuous nothing he simply needed to say "he went off," and "I can't trust someone like that on the air." These are subjective unquantifiable phrases and not lies. When he fired Tom, he said over and over "I couldn't afford him." How do you define this? If Tom asked for $15,000 a year (poverty level in the USA) in total, he could say that phrase and no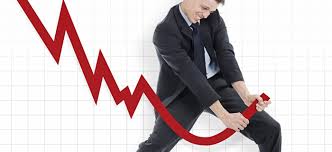 t technically be lying. But what did the fan think when he heard the #soupguzzler say that? Probably that Tom asked for a huge raise. Liberal use of adjectives is common in TV land. "That show is a hit," "he is knocking it out of the park" etc. In a court of law he would withstand any and all  perjury charges no matter how black his heart is. Adjectives, gotta love 'em. His notorious and classic lie, is really just an exaggeration to the tenth power. "Kevin Spacey is a great great friend and we have interviewed him many many times." In actuality, Amber MacArthur has interviewed him and Spacey's partner, Dana Brunetti, knows who Leo is and has appeared on Tom Merritt's shows.. This masterpiece encompassed all three tricks.
August 20th, 2014
Here we have:
"The numbers are back up"
"Some shows do ninety thousand downloads"
"It's doing quite well"
"Some shows are up 50%"
"There was originally a 25% dropoff but now it is back up"
To the studious ones we already see what he did. You can't define "back up" or "quite well" and some of our shows do 90K downloads means one show did 90K, possibly the WWDC episode. But the last statement threw me for a loop. It genuinely seemed legitimate. The hand motion suggested he even had a chart of downloads. Now I am aware that about a month and a half prior he said [in chat] they were down 20% and are back up, but when I say legitimate for this man I judge with a different scale. A 5% (20% <-> 25%) discrepancy from now to then is trivial. Regardless, he seemed to like this particular statement.
I couldn't sleep after this so I purchased a book on statistics.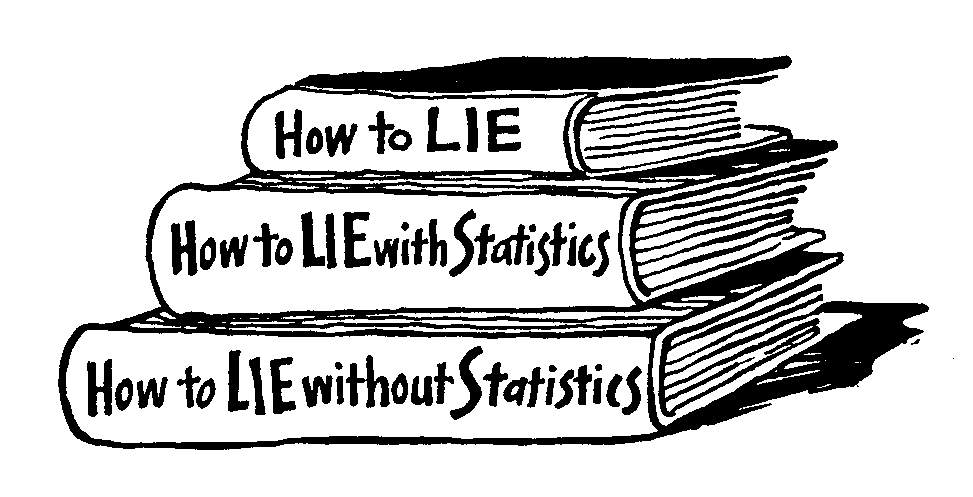 Firstly, if the numbers were down 25% and subsequently they are up 50% that means an increase of ~25%?
No fucking way, these numbers do not not not jive. Not even with what was said in this same session that download numbers are back where they were.
Secondly, my hypothesis requires you to imagine two graphs. Both graphs fluctuate. The graph of current (Lgum) TNT downloads flutter from 30K-50K and the graph of downloads from the former (Merritt) TNT do the same but from 40K-80K. Well, in the mind of the deluded former mediocre star of cable TV, the 50K from 30K-50K is about the same as the 50K in 40K-80K. So the downloads are equal.
He consciously will not use words that denote precision such as (*math note* 'average' is actually a finite number) the "average" downloads, rather he adores dishing out numbers for "some" shows. I also noted that in his hand depiction (gesticulation) of the graph, his brain did not permit his hand drawn line to make it back up to where it started in the graph.
After thinking through this and re-watching the video over and over, it clicked and I fell into a deep peaceful sleep.
It is also good to know that when the brain tries to recall a fact, the eyeballs often drift to the upper left as you access the side of your brain where memory is located. When you think of a lie, your eyeballs drift right as you think creatively.  The lovely and talented Sarah Lane does an exaggerated look up to the sky when she recalls things on camera, for effect and it is kind of cute. Try looking up right and up left as you think for yourself, you can actually feel your brain differently.  *Note* The CEO is a sociopath, so this does not apply to her. She can look you in the eye and tell you the sky is as orange as our favorite TNT host.
Learn the game people, learn the game.