Leo Laporte is no stranger to perverted thoughts. From the time he sexually harassed Sarah Lane, to the time he made a disgusting handjob joke about Megan Morrone's daughter, there is one more thing even more certain than death and taxes, and that's you can always count on Leo Laporte to say the most perverted things live on the air.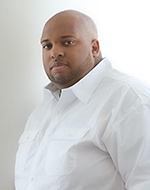 Case in point on This Week In Google, everyone's favorite IoT princess Stacey Higginbotham was introducing a new camera appliance and made the unfortunate mistake of rubbing it up and down.
Instead of being a professional and letting this go Leo Laporte immediately went FULL PERVERT and told Stacey to "stop rubbing it".
Not only was this embarrassing and completely avoidable, but it affirmed what we've been saying all this time… that Leo Laporte has possibly the most perverted mind in the universe.
Through the power of modern technology (thank you Starbucks) we've been able to see exactly what Leo Laporte was thinking the entire time. Viewer Discretion is Advised.