It was recently pointed out to us that Lisa is too stupid to even spell the word
"Caribbean"
and has been tweeting her displeasure at a
fake account
instead of the
real one
.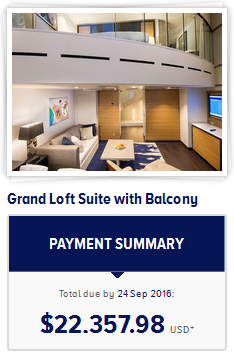 Lisa Kentzell Laporte — who you may remember is the CeHO of an operation called TWiT — is on a luxury cruise this week.
However, the included food is not to her liking, so she's either trying to make Royal Caribbean as miserable as a TWiT viewer or she's trying to get a free cruise.
We're not sure, but we wonder if Lisa has committed libel against Royal Caribbean when she labeled their food "rancid".
Libel Definition
noun

Law.

defamation by written or printed words, pictures, or in any form other than by spoken words or gestures.
the act or crime of publishing it.
a formal written declaration or statement, as one containing the allegations of a plaintiff or the grounds of a charge.

anything that is defamatory or that maliciously or damagingly misrepresents.
Rancid Definition
adjective

having a rank, unpleasant, stale smell or taste, as through decomposition, especially of fats or oils: rancid butter.
(of an odor or taste) rank, unpleasant, and stale: a rancid smell.
offensive or nasty; disagreeable.
She might be able to get off on number three by saying it's subjective, but you can be the judge if this is the way a CeHO should handle her business onboard a ship while inhabiting a luxury two-story cabin with high speed internet access in the middle of the ocean.
Take a look at this shit.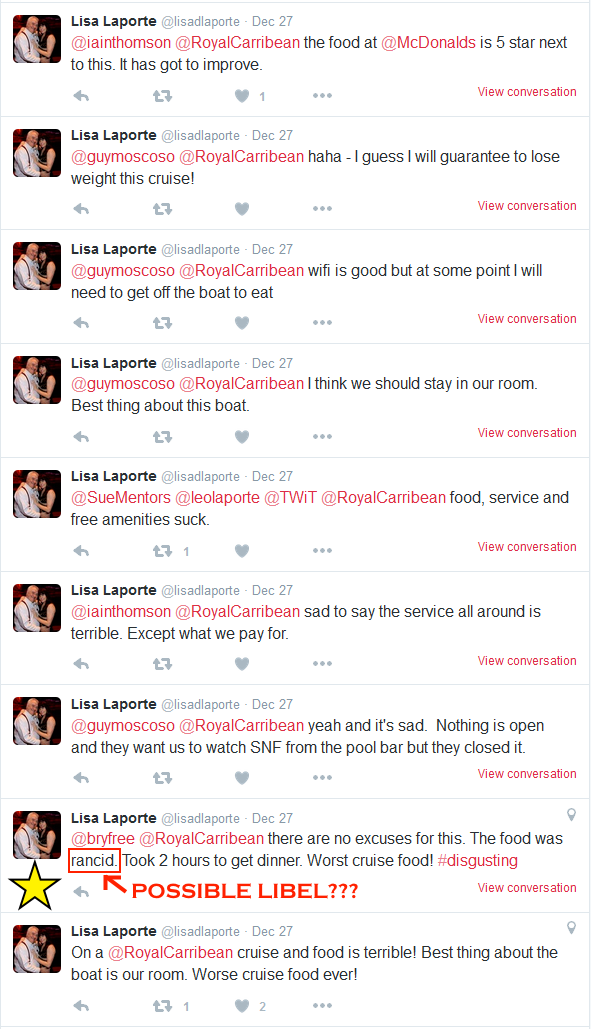 Thankfully she got Daddy to take her to an expensive upcharge restaurant on-board to get some Chef Boyardee which was more to her liking.