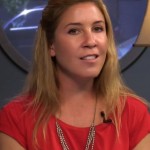 #TotalDrama knows what the fans want and we went after it: The exclusive one on one interview with the wonderful Sarah Lane. And we delivered, the only negative is we could not actually get Sarah Lane, but we did not let that stop us. Here is how the interview would have transpired. It is a long piece so we put in a 'Continue reading' button you will need to click to expand the page for the entire interview: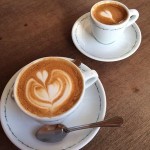 I sat at Sightglass Coffee nervously awaiting her arrival. The world was spinning in anticipation. I fought my nerves and poured over my notes, I was looking up every thirty seconds to see if she was here. Then it happened, the door opened. The room brightened and a smell of spring flowers overtook the SF watering hole. Her hair flowed down the side of her face like spun gold and her eyes danced making the afternoon sun shimmer in jealousy. She walked toward my small table and eased herself into the seat opposite myself. I was a wreck until a warm hand rested on mine and she said her first words, "chill dog."

TD: Oh my god, I love your hair, Sara
SL: It's Sarah with an "H" and thank you
TD: Before we talk about the big news and your future plans we have to ask some questions about the past. Tell me about the past year.
SL: [Grumbles] It was difficult. When #Soup threw away TNT it was a real slap in the face to everyone working there. TNT was the best thing to come out of the network that was separate from #Soup. All the speeches about how he wanted to make TWiT less about him now rang hollow. It was clear he would never get over his narcissism.
TD: Was that the moment you sent out your resumes or was it when he accused you of sabotage?
SL: Look; I knew what was up when he made Elgum "a star." He lost touch with reality, but the thing that set me off was the Richardyea incident. If you watch the video and focus on me you can see my heart breaking, after that there was nothing left at TWiT. After that, the show cancellations, the treatment of Amber and Shannon, none of it meant much because TWiT was already dead.
A young girl came by asking Sarah for her autograph and Sarah graciously asked if she could pause the interview and spend a few minutes with the fan. Since it augmented my time with her I agreed.
TD: Why was that incident so difficult?
Continue reading Exclusive Interview With Sarah Lane →