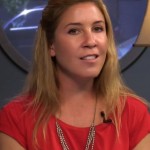 #TotalDrama knows what the fans want and we went after it: The exclusive one on one interview with the wonderful Sarah Lane. And we delivered, the only negative is we could not actually get Sarah Lane, but we did not let that stop us. Here is how the interview would have transpired. It is a long piece so we put in a 'Continue reading' button you will need to click to expand the page for the entire interview: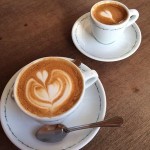 I sat at Sightglass Coffee nervously awaiting her arrival. The world was spinning in anticipation. I fought my nerves and poured over my notes, I was looking up every thirty seconds to see if she was here. Then it happened, the door opened. The room brightened and a smell of spring flowers overtook the SF watering hole. Her hair flowed down the side of her face like spun gold and her eyes danced making the afternoon sun shimmer in jealousy. She walked toward my small table and eased herself into the seat opposite myself. I was a wreck until a warm hand rested on mine and she said her first words, "chill dog."

TD: Oh my god, I love your hair, Sara
SL: It's Sarah with an "H" and thank you
TD: Before we talk about the big news and your future plans we have to ask some questions about the past. Tell me about the past year.
SL: [Grumbles] It was difficult. When #Soup threw away TNT it was a real slap in the face to everyone working there. TNT was the best thing to come out of the network that was separate from #Soup. All the speeches about how he wanted to make TWiT less about him now rang hollow. It was clear he would never get over his narcissism.
TD: Was that the moment you sent out your resumes or was it when he accused you of sabotage?
SL: Look; I knew what was up when he made Elgum "a star." He lost touch with reality, but the thing that set me off was the Richardyea incident. If you watch the video and focus on me you can see my heart breaking, after that there was nothing left at TWiT. After that, the show cancellations, the treatment of Amber and Shannon, none of it meant much because TWiT was already dead.
A young girl came by asking Sarah for her autograph and Sarah graciously asked if she could pause the interview and spend a few minutes with the fan. Since it augmented my time with her I agreed.
TD: Why was that incident so difficult?

SL: Unlike the #Soupguzzler I genuinely like the fans and will miss them. It seems like the real fans, the normal people all deserted TWiT and now we just have freaky mods and weirdos trying to say whatever will make #Soup happy. It is so strange because #Soupguzzler ridicules all of the fans off camera and yet they love him.
TD: I did not know that incident was so hard for you.
SL: That's why I was so grateful for #TotalDrama, without you guys, I mean, I just want to say thank you. You have no idea how many nights I am curled up in a T-shirt in bed with my iPad reading the site and comments.
TD: Gulp
TD: What about TN2, did you put your heart into it?
SL: Yes and no. So after the 'new TNT' I knew I had to get off that shit show. (Sarah lit a cigarette and took some sexy drags) I marched into the CE[H]o's office every day to convince her to give me TN2. I also conned her into giving me great work hours, and allowing me to work remotely from my bachelorette pad on Fridays.
TD: People criticized your work hours.
SL: Firstly, people have no idea the preparation that goes into shows. Aside from #Soup who does not need prep, everyone needs at least three hours of prep for every one hour on-air. Secondly, have you seen my ass, do you think I don't work for that. That is not Photoshopped.  I spend a lot of time in the gym. Anyway, I put a lot of effort into TN2 but I will admit my heart was not there. That place is an awful environment now, much like the current iteration of their chatroom. Even if the show was hit, #Soup would not care he was obsessed with Gum.
TD: A lot has been made of the sexual harassment, would you comment?
SL: Ok, here is the thing; there was never a point where I didn't have the ability or the balls to tell him to fuck off, so I was never pressured by his power, which is a major component of harassment. However, it was bad example I was setting so I did ask him to stop and he didn't.
Om Malik walks in and engages Sarah in some banter before she politely pushes him away to continue our exclusive interview. Om sat at the table next to ours staring at Sarah like a lost pup, not as bad as Steve Gibson, but pretty lovesick.
TD: You quit but had kind things to say in your blogpost
SL: You have to say nice things like that, #Soup is a complicated man and a deeply flawed guy, it is really hard to say or even know what I feel about him, and you guys have not uncovered half his secrets. I try and think of the first few years at Twit and not focus on the last one.
TD: Will you do any writing at TechCrunch?
SL: I have thought about it, kind of a "Tech in the City" fun humorous monthly column, with pieces like 'How Much Time Until You Can Politely Stop Following Your Ex on Instagram' but I am at TC to produce video content for them and any writing would come later. But I need to keep an eye on my career because this business is fickle and companies disappear or drop divisions in a heartbeat, so yes, getting some writing done is something I am looking at.
TD: What about being in video? Do you want to keep a public profile?
SL: I will probably totally divorce myself from TWiT and drop my remaining shows in three weeks. I think I would like to keep an online profile, it is a lot of fun and I met so many great people. You can bet I will be on Cordkillers within the month and DTNS a few days after I am officially done with TWiT.
TD: What about leaking nude photos? I could help.
SL: Can we keep this professional?
TD: So besides guest appearances, no shows of your own?
SL: When I am settled at the new job and if I have time I would like to do a show, I may do a Patreon mostly because I am curious, but if it does well, I would take it more seriously than if it doesn't. I am not doing it for the money, it's for my fans. It will be a show I do not prep for so very ad lib.
TD: Does Padre smell?
SL: No absolutely not (while nodding yes)
TD: #Soup has stated he will be giving employees stocks, will you miss the big payoff?
SL: You believe anything that man says?
TD: Are you going to start using those words like "pivot" and start talking about "your team" and be a complete San Francisco goof?
SL: I plan to use the knowledge gained from TWiT and other things in my past. I also learned what not to do from TWiT as well. For example, compare the set of IPT to iFive, you will see the IPT set was a disaster, that is because Soup was there. Do you have any idea how easy it would have been to clean that shot and tighten it so you don't see empty chairs, cables, clipboards and my bag? But I saw some cool stuff at TWiT too and I am already talking to TC about buying a Livestream camera to do some live coverage.
TD: Lastly, since this interview is a figment of my imagination anything else you want to say?
SL: Sure, I like to invite Veronica Belmont and Shannon Morse over to my apartment for sleepovers where we [redacted by censors]
TD: Wow
SL: Fucking Ay. And thank you guys so much for your great content, I love all you guys. Call me any time at (707) 2[redacted by censors] if you want to hang out.