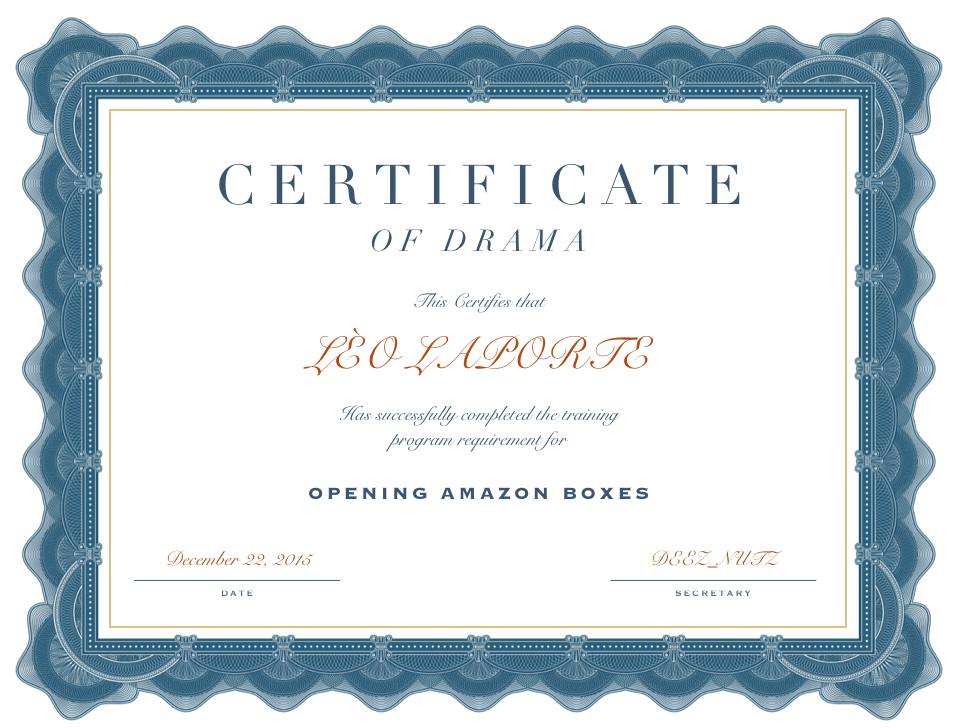 Leo Laporte — fat monster disguised as a podcast host — has been awarded the Certificate of Drama. He is now certified in opening Amazon boxes full of junk, his only apparent exercise.
According to reports, Leo will continue trying to fill that hole in his heart — left by Sarah and Jennifer — with more crap and cruises.
We congratulate Leo Laporte on earning this certificate. Great going, Leo!