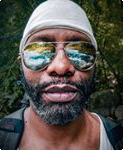 Note: This is an update to the story posted yesterday when we broke the news hours ahead of the official announcement. Thank you to our investigative journalist in the chatroom who provided the scoop.
If there's one thing Leo and Lisa Laporte know how to do, it is how to hire people down on their luck.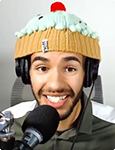 Last month they hired Mikah Sargent, a struggling podcaster/tech reporter from St. Joseph, Missouri, who like many millennials, simply worked from their bedrooms hoping to land a real job some day. Mikah took over for the outgoing/incompetent Megan Morrone, who we reported on last month.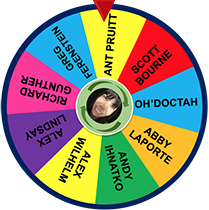 However, the great philanthropists Leo and Lisa Laporte weren't done yet. The next person to be "gifted" a job at TWiT was none other than Anthony "Ant" Pruitt, literally the guy who was on call if another Skype guest canceled. He met all the prerequisites for working at TWiT: a struggling YouTuber and Patreon beggar, ineffectual, desperate, and easily exploitable on salary.
Ant seemed to be playing along because he did his best to suck up to TWiT whenever possible. He was regularly on Lisa Laporte's social media, liking every post, and constantly stroking her ego by leaving a comment. Perhaps in Lisa's mind he had already proven his loyalty/worthiness?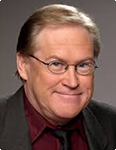 Anyway, in an event that can only be described as a miserable spectacle, the entire Pruitt family was flown in on Sunday so it could be announced live "on air" that Ant Pruitt would be joining the TWiT family. They even brought out the bottle of Louis XIII, normally reserved for luminaries such as John C. Dvorak. The post-show was filled with Lisa Laporte's grandstanding — literally asking each family member "has it sunk in yet?" making it sound like they just won the fucking lottery.
We scoped out Ant's YouTube channel and found the video above for your consideration. It looks like TWiT snagged a good one this time!
If you see anything newsworthy please (1) visit our chat room, or (2) leave an anonymous comment below, or (3) submit a tip by clicking on "Feedback & Tips" to the right.