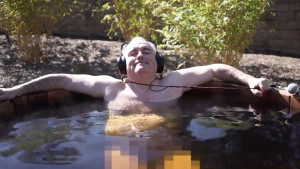 Famously sexist Leo Laporte tore into women as a whole with the aid of his Google apologist friend, Jeff Jarvis, on their weekly shitshow This Week in Google.
In the video above, you can watch Leo and Jeff ridicule the idea that women might carry hard drives in their purses. He says they carry lipstick instead, unlike Uncle Leo.
Even the chat room was disgusted. <sloMo> had this to say, before he was muted, more than likely.
<sloMo> my daughters have had terabytes in the purses FOR YEARS ... you fellas are SO behind the times
"Kayla J" and "Luke the Photo Guy" were similarly unimpressed and took to twitter to voice their concerns. Will Leo never learn?