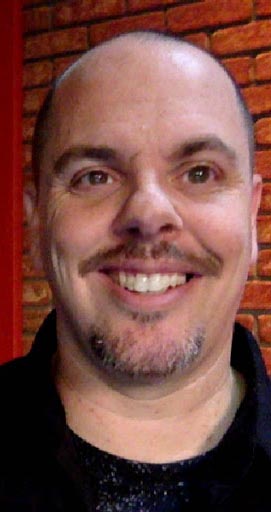 The scary weirdo that had a TWiT tattoo before he ever worked at TWiT — Jason C. Cleanthes aka EffenDunn aka EffenDumb — was finally put in his place by Leo Laporte.
You must first understand the timeline. Leo fired Chad and Jason Howell became his producer. Then Leo fired Mike Elgan and Jason Howell was "promoted" to hosting duties of the flagging Tech News Today.
This left Leo Laporte with no choice but to make EffenDumb his producer, where he fucks up daily.
Jason C. Cleanthes was a scary weirdo who resided in the #twitlive chatroom 24/7, as he does to this day, and as previously mentioned, got a TWiT tattoo. He begged Leo for a job long enough and Leo saw that the sad sack of a man had no better prospects. Let's face it: not many talented people are willing to live in Peatluma and work for Leo Laporte (except for Anthony Nielsen).
EffenDumb has been taking more personal risks lately and has been giving himself a lower third for each show, when in reality, Leo clearly wishes he would shut the hell up. Watch Leo's face any time EffenDumb breaks into a show to make a comment. Leo grimaces, but he can't fire EffenDumb. Who would replace him?
They deserve each other; it's hilarious.
Bonus EffenDumb Picture