We've previously reported that Leo Laporte plans to move the studio after being priced out of his crown jewel of a studio.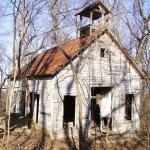 TWiT's genius CEO, Lisa Kentzell Laporte, failed to negotiate a long-term lease or purchase the building when given a chance, and now "The Brickhouse" will be a "brewpub" — to borrow Leo's term for it.
Leo has his eye on a property at 800 Lindberg Lane (PDF). Petaluma Market's investors will be happy to know that it's closer than the property beside The Hummus Guy.
| | Brickhouse | 800 Lindberg Ln |
| --- | --- | --- |
| Total Sqft | 18,400 | 5,544 |
| Ground Level Sqft | 9,400 | 5,544 |
| Basement Sqft | 9,000 | 0 |
| Has walls | Yes | No |
| Has a bathroom | Yes | No |
Will TWiT still be as good in a studio less than one-third the size? Just kidding — it sucks now.
It won't stop Leo from complaining about actually spending money for legitimate business expenses on a studio build. It certainly won't stop Leo from telling the brick suckers who gave him money for the current studio that they can buy back pieces of their broken bricks, as seen in the video above.