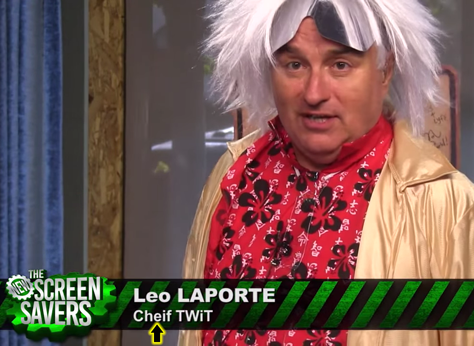 Leo Laporte can't be blamed for everything at TWiT. Sometimes the technical directors (the bumbling oafs sitting behind the TriCaster) must bear the blame for being unable to spell.
Much like the prior misspelling on the flagship show The New Screen Savers, they can't even spell the word chief.
You may watch yourself, if you don't mind adding to his view count for the flagging flagship show. We are constantly accused of photoshopping, yet no proof ever emerges.
As always, thanks to one of our loyal readers for submitting this in our feedback link. You can join us in our chat room at any time to talk about #Soup and TWiT's failings.