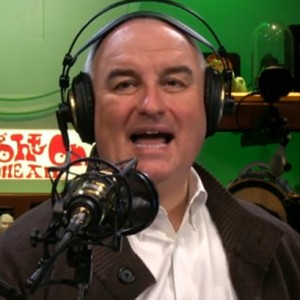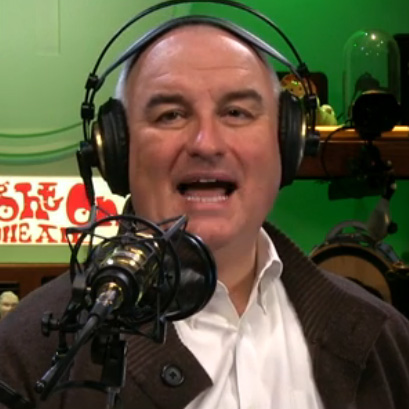 Leo Laporte is continuing his slide into irrelevance by refusing to take part in a major podcasting conference called "Podcast Movement" scheduled this weekend in Fort Worth, Texas. In fact, Leo had to tweet that he's not going to be there after the group put up a page announcing his appearance. (Here's an archive link in case the original linked above is taken down.)

There remains the possibility that the podcasting conference is trolling Laporte and knows he never intended to show up. Which, if true as Leo implies in a Tweet, would qualify Podcast Movement for our annual TotalDrama "Troll of the Year" award.
Podcast Movement used a great photo of Leo Laporte with no hair—something the egomaniac Laporte is sure to appreciate, and Leo Haters the worldwide are relishing. In fact, the photo was taken from this TotalDrama post. Here's the rude and slightly menacing Tweet Leo sent to an adoring fan:
@MechMykl I'm afraid you'll have to come to Petaluma – I never planned to be at Podcast Movement. Hope they're not implying that.

— Leo Laporte (@leolaporte) July 29, 2015
Now it appears that the two-faced Laporte is "honored" to be included. So which is it, Leo? Are you happy to be associated with your chosen profession, or are you still insisting on calling your shitty shows "netcasts"? Either way, Podcast Movement is still using a photo of you originally posted on TotalDrama of you with a bald head, looking like a piece of headphone-wearing garbage.