Leo Laporte is apparently getting his ducks in a row to kick the lovely and talented Sarah Lane to the curb, le finiti. In this video (above) we see how he warms up his zombie-audience to his reprehensible plot. In the continuing mission to save money, the dysfunctional tag team of Leo 'n' Lisa have determined—yet again—that rather than paying broadcasters to host shows, it is more economical to have whomever is around take a shot at it. Based on the public figures spewed on-air by Laporte, it is estimated that Sarah is pulling in a meager $450 per episode for the show she created and built while Leo slurps up the bulk of the profits.
With two idle hosts on staff, either Moronne or Moron (aka Elgum) will be forced into a sad attempt at replacing Sarah in order to save the glutton the $450 per show that is paid to said goddess. Asked for comment, noted Sarah Lane expert Richardya said, "This turn of events could be related to a recent Instagram photo (seen below), which conjured up images of the 'dark triangle' [that] Laporte can't get out of his head. It is also known that TechCrunch is planning to enter the podcasting sphere which could leave the failing TWiT network in ruins."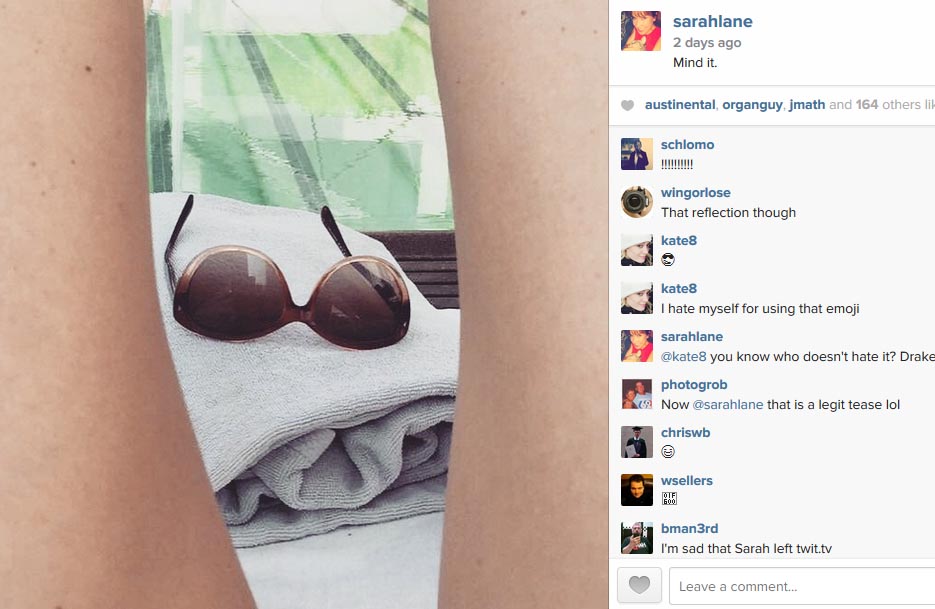 P.S. Nice try – lying once again about this being "abrupt notice." Sarah informed you about the trip weeks ago. We see the schedule online fat man.