I have been writing for this site since mid-October 2014 and I seem to have gained a reputation as the Pro-Leo guy or TWiT apologist. This is simply not true and I think this article will support my stance. Ya'll seem to think #soupguzzler is some sort of "liar." Well, fine, he does lie a bit to fans about some stuff. Yea, I'd Fund That, Game of Geeks, twelve meet ups a year world-wide, in just eight months Mikes turned into a real pro, great friends with Kevin Spacey, not letting advertisers dictate content, a fresh Breaking News Division, cancelling shows, offering Amber a goodbye episode, money invested in TWiT, flying people in for the NYE show, sending Elgum to Thailand to cover stories and a few other minor untruths but big deal.
However, I think the way he treats people is a little cold. In this video we see an oral reunion with Ray Maxwell. A former TWiT host and friend.
The poor guy has to call in to talk to Leo
Leo couldn't call the guy when he was diagnosed with cancer?
He will hook him up with the Know-How show, sure
"I just miss you so much"

He doesn't even save the guys contact info
They are going to visit him in Vancouver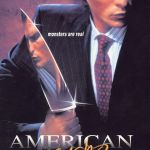 I couldn't place what #soup's condition was until I remembered a line from American Psycho. A great novel/movie everyone should watch about Patrick Bateman, a self-centered psychopath who basically hates everyone. Here are some quotes.
Do they ring any bells?
Patrick Bateman

: I have all the characteristics of a human being: blood, flesh, skin, hair; but not a single, clear, identifiable emotion, except for greed and disgust