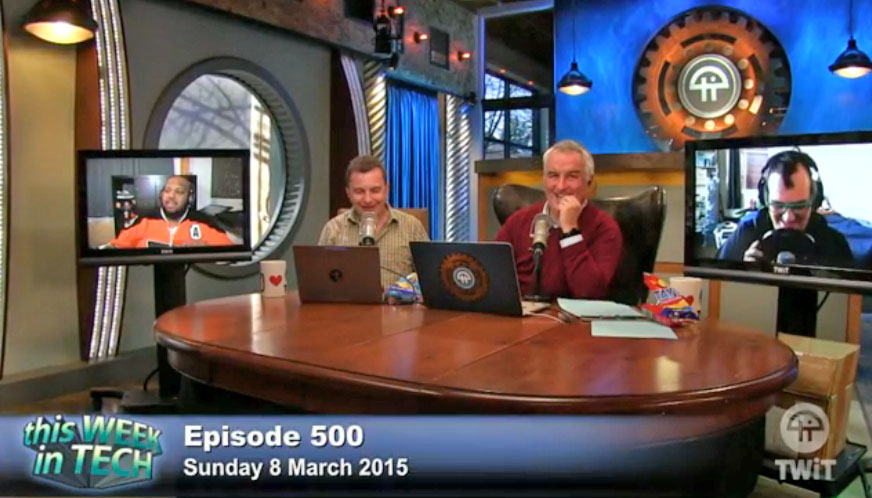 "This Week in Tech," supposedly the flagship broadcast of the TWiT network, is now just basically a fat black man talking to a gross tranny, a weirdo Brit blowhard and an obese white man about nothing. How much longer can advertisers support this garbage? We here at TotalDrama are pretty much convinced that the viewer numbers are mostly bots and grandmas who haven't updated their podcast player preferences in five years.
If everyone in America, Canada and Brazil were to check their subscriptions and uncheck "TWiT" at the same time we could have this shit network shut down in an instant and be done with this bullshit once and for all.
Update: The reason for this post being so "rough" is that Leo made insensitive jokes about Indian men and OhDoctah said NOTHING about it. Myriam Joire said NOTHING. He and Myriam just sat there like two voiceless Uncle Toms as Leo spouted his racist humor. TotalDrama stands for diversity in all its forms, and this post is meant to highlight the intransigence of the panel guests in the face of Leo's blatant asshole behavior.