Feel free to watch the video fullscreen (at your own risk).

We honestly never thought this day would come…. Megan Morrone is finally gone, stating she was tired of being in front of the camera. We were tired too, Megan. TotalDrama sincerely apologizes there hasn't been more site updates but TWiT has taken its toll on this editorial team. And it appears we weren't the only ones.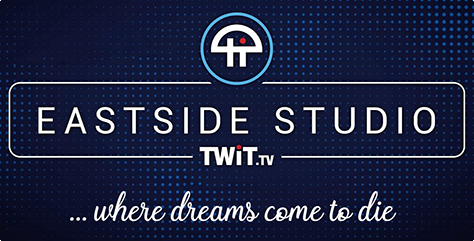 Following a fairly uneventful few months at TWiT we learned that another employee decided to pack up his things and leave the TWiT Eastside Studios, otherwise known as the Shoebox of Despair.

In early-June, 70's-time traveler Alex Gumpel finally called it quits after surviving 8 years of listening to Leo Laporte drone on about vacations and material possessions, while at the same time listening to him sexually harass anyone without a penis. We wish Alex all the best at his new job at KOMO-TV. He will finally get to flex his "engineering" muscles at a real TV station.
But what can we say about Megan Morrone that hasn't been already editorialized ad nauseam? The people who love her will say it was her time to move on to greener pastures. Others will say she spent 4 long years meticulously planning her escape from TWiT. But who are we kidding? She was fucking retarded and knew absolutely nothing about technology.
Goodbye, Megan… the only thing we'll miss are your gigantic mammaries. Video tribute is at the top for all you assholes who still enjoy real content.
If you see anything newsworthy please (1) visit our chat room, or (2) leave an anonymous comment below, or (3) submit a tip by clicking on "Feedback & Tips" to the right.
Please note: TotalDrama has hired a new writer and more stories will be coming shortly.