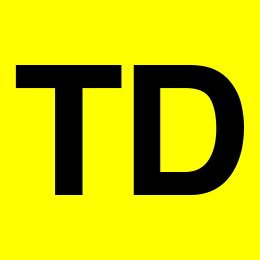 Total Drama has come under intense and sustained attack by commenters pointing out that we have been flat-out wrong about a number of issues recently. We are nothing if not fully engaged in a robust and far-reaching inquiry into truth. So it is with a humble heart and an open mind toward change that the editorial board at Total Drama would like to offer up the following corrections:
Megan Morrone is a beautiful woman with feminine eyebrows who should be allowed to talk about her kids as much as she wants even though she works for a lecherous pig who circumvents the very "family-friendly" nature of the network he purports to uphold. The idea that she is supporting the livelihood of a man who routinely sexually harasses every woman on his staff is ludicrous. And she most assuredly does not look like comedian Demetri Martin.
EffenDunn (Jason C. Cleanthes) is a good-looking man with a full head of hair and clear skin who does not laugh like a hyena whenever he fucks up. In fact, the notion that he has ever "fucked up" is an outrageous mischaracterization of the truth. There was also no point in time where he was unable to run the TriCaster. He has always been good at his job and any remarks to the contrary are just filthy lies.
Lisa Laporte is a talented woman whose bangs are lovely. She most definitely did not "wreck" Leo Laporte's home and cause his divorce. The fact that she insists on fancy European vacations and expensive cruises should be understood as well-earned time away from her excruciating work schedule of designing t-shirts and looking for windowless warehouses because she botched the TWiT Brickhouse lease.
Amber MacArthur was not fired with no notice before her last show with Sarah Lane and is always happy to have her name mentioned during FreshBooks live ad ads.
Tonya Hall is a slender and lovely woman and the idea that she would be referred to as "Two Ton Tonya" is just completely horrible. Her show "Marketing Mavericks" was not cancelled. It is simply on "hiatus" forever.
Leo Laporte is a caring father and the fact that he did not tell his mother about his marriage to Lisa Kentzell should not factor into anyone's decision as to the true nature of Leo's relationship with his mother. Leo did not cheat on his wife. She simply decided to "go away" on her own.