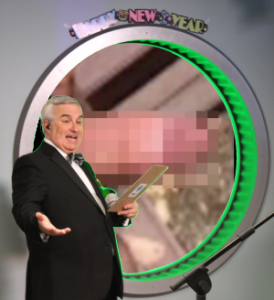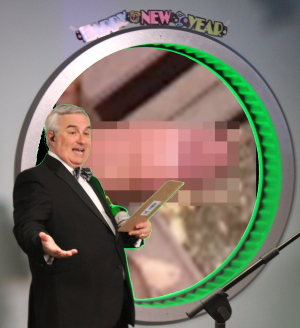 This is not a joke. Leo Laporte has swirled so far down the drain that he now has to read ads for boner pills and doctors who will prescribe them for you without ever seeing you in person.
I guess the guy who showed his small dick and his wife's vagina on-air was a perfect fit for Roman.
Perhaps the sex swing and VR porn no longer do the trick.
Here's the incredulous reaction from the chatroom sheep. Even they know it's really bad. They take the opportunity to insult the eldest hosts on TWiT — those of Ham Nation and Security Now.
<AlexC> Youthening or Euthening?
<Valvey> guy fieri
<Synapse> Good Grief
<patterson> Dr Brown's Amazing Tonic.
<SloMo> One of the well-used chemo-hats


<cr1> well, we've jumped the shark


<patterson> You need to have the argument again


<gardner> I dont think this ad has anything to do with tech...
<I_Am_Special> this a spam sponsor?
<AlexC> ... I can't believe they wen to ED ads before patreon


<int3> take the blue pill :D


<oyvey> you have to be kidding me.... the MacBreakWeekly audience is a target audience for this product??


<cr1> Preparation H coming up
<patterson> Same thing with Men's beauty products or a Manpurse. just say no


<gardner> put this ad on ham nation


<oyvey> LOL


<+Burke> gardner it pays our bills


<AlexC> When are the Adam and Eve ads?
<C64Fan> Roman will turn your Mac mini into a Mac Pro
<ReverbMike> wow... MBW has taken a turn
<Synapse> I'm not just owner i'm also a patient.


<oyvey> this is proof that advertising is a crock


<gardner> burke, the ad is poorly targeted, which helps no one


<Web1335> Leo's sold out


<Woody> fantasy sports ads are easier money
<alexhoward> Huh. This I wouldn't have expeted.
<Hetchins52> Got it! "Roman" is a Monty Python reference: Biggus Dickus!
<SloMo> Web1335: unnecessary comment


<TerryK> New advertiser, a good fit for Security Now


<toedsloth> delivered by grubhub?
<oyvey> no... it's a joke
*** beatmaster kicked Web1335 (Your behavior is not conducive to the desired environment.)
<I_Am_Special> i liik at spam emails for viagra
<ReverbMike> is there a version for the ladies?
<SloMo> I like paying my bills ... wish i could pay a bill for the new sony a7iii
<iPad_06580> Siri Reorder Roman
<uptown> Roman hands ... rushing fingers ...
* Loquacious1 thinks 'no comment'
<AlexC> What, no personal testimonials/?
<cr1> important issue: heart disease, prostate cancer, arthritis. ED? not so much
<patterson> it's a desing issue
<ReverbMike> lol Loquacious1
<Loquacious1> lol AlexC
<@beatmaster> roman could prevent those accidents Leo :p
<ReverbMike> Roman disclaimer; side effects may include death
<extremus> ED not important? Did Padre say that?