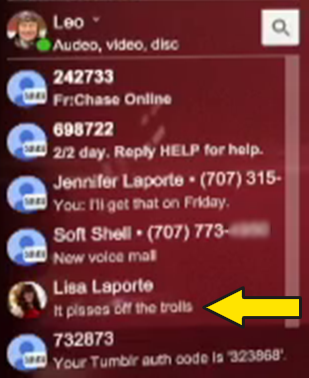 Poor Lisa Kentzell Laporte thinks she's able to piss us off. We're not mad. We're disappointed that Leo Laporte let her ride the TWiT gravy train right into the ground.
Does anyone remember the overflow #twitlive chat room? When was the last time that was used? Years ago. Remember when shows would have live audiences? We do too. Remember when people would call Theeeeeeeeee Tech guy? We do too.
It's truly sad. We're not mad, Lisa. We're sad that Leo let you ruin TWiT. You are an evil succubus from which Leo can never recover. Enjoy your sex swing, you nasty bitch.