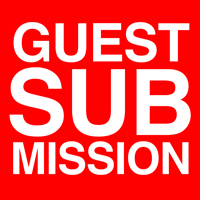 "Dave" wrote this guest review of Tech News Today and sent it to us. We appreciate reading your thoughts and feedback. Please send any feedback you have and feel free to chat with us in our IRC.
---
Last night, Megan Moronne teamed up with Jason Howell for the first of the "new" Tech News Today shows. The show promised a new format and a later starting time, re-envisioning itself in the wake of the Laportes' firing of Mike Elgan. The later start time would allow the new team a whole day to assess the news for the 4 PM show and allow TWiT time to post the episode for those who want to catch up on the latest tech news during their "trip in to work." Big promises were made for the little network with no news department. Did the show deliver on the promises and expectations? Well, yes… and no.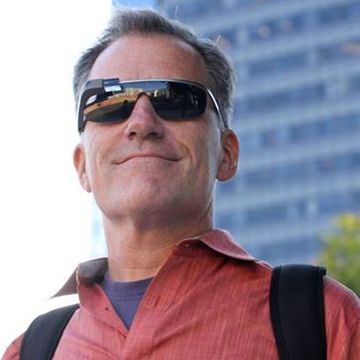 Since the Laportes fired Elgan, TWiT effectively has no news department or anyone on board who knows what news is. It is important to note that neither Megan Moronne nor Jason Howell have any training or real background in journalism (and it shows). They can sit themselves in front of cheap Canon cameras and pretend they are reading the "news," but neither is qualified to even know what news is, much less how to gather or present it in a professional and interesting manner.
No one at TWiT actually (if ever) gathers news; they just regurgitate what others have put together, occasionally adding their interpretations or comments. Neither Megan nor Jason has anything in their history that qualifies their opinions or makes what they think worth spit. If TWiT had real journalists writing what Megan and Jason read, perhaps we could accept them as talking heads spewing out what someone more qualified had written… but that is not the case. If someone with a background in either tech or news were directing (that is, writing or producing; guiding) this show, we might see some semblance of journalism… but that again is not the case.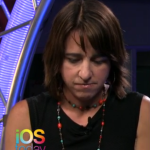 It is painfully obvious this show is put together last minute, on a wing and a prayer — and this was the first show! I doubt anything in the show is scripted at all. In the prologue to the show, Jason said as much, running through the various segments and pretty much saying, "We'll wing it here…" This is not news journalism; I think it is just called "Put a warm body in a seat and have them talk for an hour."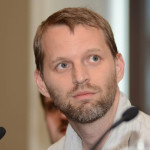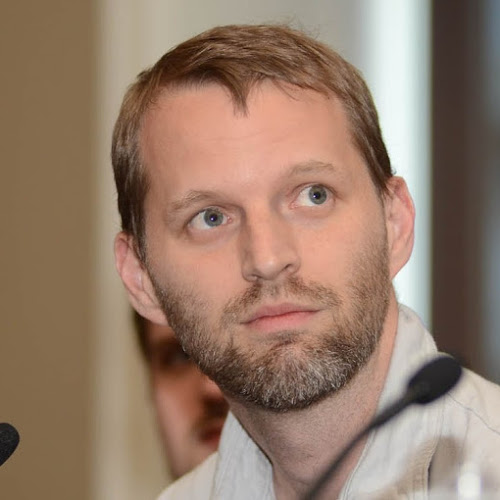 It was nice to see Tom Merritt on the first show. He looked a little lost and just followed where Megan and Jason led him… which was essentially nowhere. The show just wandered with no focus; it was just three people chatting about whatever popped into their minds.
That is ultimately what is wrong with the show: there was no news content. Megan Moronne and Jason Howell spent two weeks coming up with this new show — a show in which they promised news — and they give us a rehash of the TWiT show — a chat show. This show almost makes me wish Elgan was back — at least he put news into the show. This new version gives us the same, bland delivery Elgan was infamous for, but now with less content.
I really did not think two people could be more boring than Elgan, but Megan and Jason proved me wrong. Neither has an exciting personality to begin with, and neither draws the viewer in. Megan even looks like she is in pain when she talks. Combined with the total lack of any interesting content, we have an hour-long snooze fest.
This show is a prime example of what happens when you think you can just pop anyone into a job and expect them to perform. There is a reason we have colleges and job training: to make professionals who are skilled in their field. Journalism is a skilled field for a reason — because it does take training. Megan and Jason's performance is a great example of what happens when you throw someone inexperienced in to do the job of a professional. I am sure neither Lisa nor Leo makes it a practice to go to a dentist who just says, "Hi, I am a dentist…" and yet they foist these untrained people at us and tell us they are journalists and professionals? No! (Tangentially, it is sort of scary that Jeff Jarvis is training a new generation of journalists, but that is another post.)
So, did the show deliver on the promises and expectations? They promised news… and gave us feel-good commentary. They promised tech, and while they did touch on CES and a couple of tech subjects, it was not the focus of the content. The show seems very weak in the content department, spreading it to fill their hour rather than a show length dependent on the existing content. It's just another way to make the viewers snooze.
As for expectations, I expected it to be a carbon copy of the Elgan show. No surprises here… there is nothing new (other than a second host). I expected this to be thrown together on a shoe-string, with no real advance planning or dedication to the show or the craft of journalism. I was not disappointed in that regard.