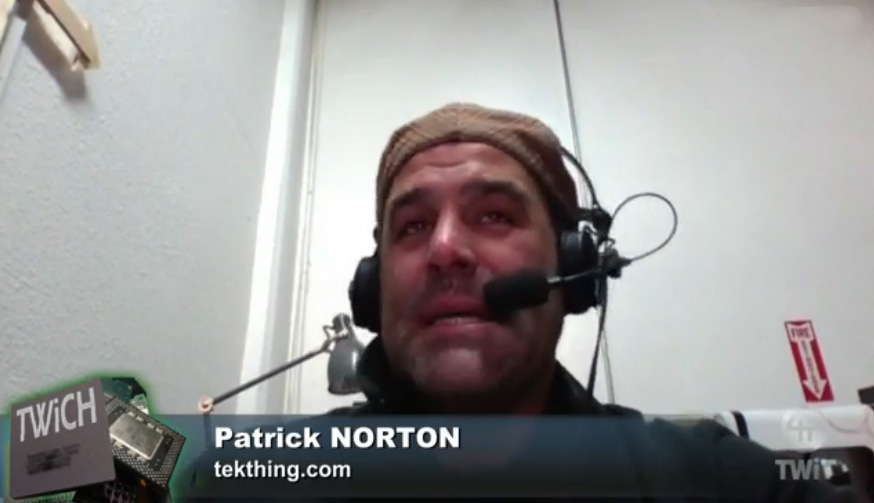 Patrick Norton looks like total shit. Check out the screen grab from his most-recent solo performance on "This Week in Computer Hardware." Sans Ryan Shrout, the ever-runny-nosed Norton was fumbling about like a wino searching for his bottle (and looked even worse). Perhaps Patrick is an alcoholic? He at least should hope for any kind of excuse for those blood-red eyes, otherwise he should probably get looked at by a brain-tumor specialist.
Anyway, why does Leo continue to support this loser? Patrick's heyday was so long ago that we at Total Drama don't even remember why he's even marginally famous in the tech community.
It's time for this barely-employed fuck to shuffle on outta here. Leo likes to make fun of some members of the editorial board here at Total Drama for "living in our basements" but take a look at the above picture and tell us who's living in a basement. Hint: It's none of us.