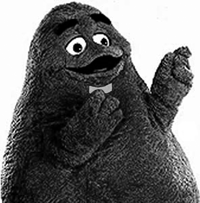 This is the Total Drama series Man of God, in which we chronicle the exploits of one Father Robert Ballecer, aka Grimace in a Priest Costume, aka The Digital Jesuit, aka <PadreSJ>, aka FFF, aka <MetalHealthSJ>. Please use our dvr and send in tips with examples of his very Christlike behavior.
We aren't sure whether or not the fake priest is obsessed with Total Drama and doxxing people or if this is a subtle troll in the latest episode of Know How. We'd like to believe it's the latter and give him points for that, however we will allow the commenters to be the judge.
Thanks to an anonymous tipster who sent this in.