What a wonderful moment for the TWiT family.
Leo was humble throughout the broadcast as he kindly took the loving fans on a genuine ride through the history of TWiT. He was magnanimous as he thanked Jason Howell, Colleen, JammerB, Chad, Eileen, DeBartolo, Dane, Steve Gibson and Paul Thurott. (He developed an odd cough when thanking people) He cajoled his panel and told them how much of a fan he is of theirs. He asked Roger Chang if he was still doing that show, whose title he forgot, and then told Rog how much he loves that show. His dear friends including Kevin Rose, Morgan Webb and Chris Pirillo sent in video congratulations.

The chat room's heart filled with sentiment as John C. Dvorak recalled some old stories and watched videos from great days of long ago. One such moment saw JCD reminisce on the time they filmed the show from the Apple store and Leo refused to invite over the famous female Podcaster [Leo hated.] (Odds: 3-2 Veronica, 5-2 Cali, 6-1 Molly) Then there was my favorite segment when he thanked the fans. He could not do it without them and their continued support.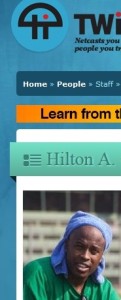 TWiT went on to shock the fans with the announcement of the New Screen Savers. He promised us amazing hosts from Kevin Rose and Kate Botello to whomever.  Journalist/friend Jason Hiner published his #scoup/puff-piece detailing the event as soon as it was announced. After the show Padre came out to sit with Leo and bask in the glow of Leo. They spoke of the show they are creating for the fans and how great it will be. Leo told Padre how he thought he will be Pope one day.
I wish I could express how I felt in words but as I am fortunes favored fool I came across a video that summed up how I and the whole panel felt:
Notable absentees were great friend Kevin Spacey, the dark triangle, dear friends and sponsors, Alan Mulally  CEO FORD Motors,  Lynda Founder Lynda.com, Bill Harris CEO Personal Capital, Carbonite CEO and other loves who happen to be sponsors.