Further update:
Night Attack #31 has been posted, the pre and after show released to Patreon supporters.  We won't release those links here, if you want them go out and give Brian and Justin a few pennies.  They deserve it.
Update:
It is October 2, 2014 and we await the release of the NIght Attack show and aftershow videos.   Only then will our forensic investigators be able to pull all the audio and video needed to make sense of what happened.
Breaking ……
Below are quotes as I heard them during the infamous Night Attack of September 30 and subsequent aftershow.  There may be slight errors, but as I was participating in 'Ali Spags Power Hour' of drinking YMMV.
"One understands creative individuals, one is threatened by them"
"Somebody said, how about we not…"
Brian and Justin thank Leo Laporte (soup) and TWiT.  Really, they do.
#drama is also mentioned.
"Our crime wasn't leaving, It was leaving with ads …."

"To be told, Fuck you, you left  while you had ads"
"True facts by Brian Brushwood and Justin Robert Young"
"…. we were building a CNN .. obviously not true"
"We wanted to be a part of Leo was building, …. but 5 degrees off"
"There was no fucking coming back …"
"I am telling you the truth …. I understand the desire to demonize TWiT… please don't do that"
"Do not make trouble for them"
Great guys.
We love you too, Brian and Justin.
Rock on.
Leo Laporte had previously been interviewed and shared these views on competitors.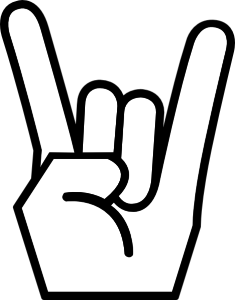 " I hope that shit isn't true…"
"…we're hurt, not vindictive, …… I want to tell the fucking truth…"
"Has your career ever regretted telling the truth?"
"If you're iphone or android doesn't have the power hour app now then you're wanted …"
"James Thurgood, youth minister, throwing some V's"