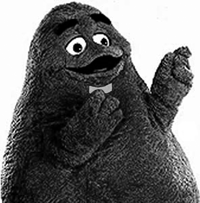 Of all the things that never happened, this never happened the most.
Just like his prior flights of fancy, master troll Father Robert Ballecer — disgusting priest with a persecution complex — told another fib on Twitter.
We're totally confident he took pictures, video, and can tell us who the company was. Right? Right?
Filming a quad demo when it broke. Frustrated rep asked what a "religious nut" was doing at CES.

I fixed his demo.#KnowledgeOverBigotry

— Robert Ballecer, SJ (@padresj) January 9, 2016